Trade Show Bags - How They Are Effective for Promoting Business
Trade Show Bags - Best way to promote your brand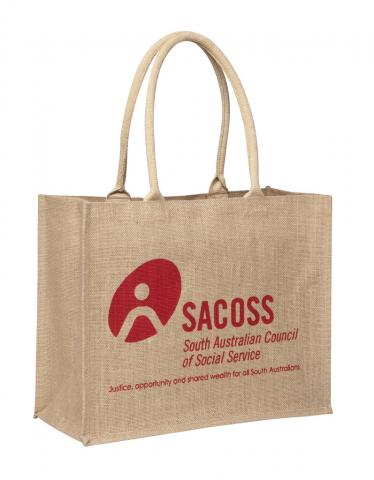 While presenting at trade shows, it's essential to draw attention to your booth and make an effective first impression. What you share with your visitors also matters. Trade events have made branded promotional freebies like Trade Show Bags into a standard form of giveaways or gifts. They can distinguish and enhance your brand while drawing a consistent stream of customers to your showcase.
What Trade Show Bags Are
Before talking about Trade Show bags, let's have an idea about trade shows. Trade shows are a kind of business exhibition. Leading brands, small and mid-scale corporate organisations and manufacturing industries compete with one another at trade shows to promote their brands and acquire a competitive edge. The majority of clients are drawn to the booth placed by competing companies through different activities like aggressive pricing tactics, promotional marketing strategy & giveaways that promote their brands.
Now talking about Trade Show Bags, these are promotional item that has grown in popularity over the years. To draw clients or buyers' attention, these bags come with brand logos, addresses & other information. Visitors to the booth would gladly take these bags to display their purchases.
Are Trade Show Bags Effective for Boosting a Business?
Because of their widespread use and usefulness, Trade Show Bags make fantastic promotional items. The bags come in handy at trade shows and provide delegates or guests with a place to store all of the curiosities, catalogues and other items they collect while browsing the exhibits. But there is a twist at the end of trade shows. If the bags are not reusable, they would not work anymore. Their work is to support till trade show only. But if they come with reusable materials, the games begin here. These reusable bags work well after the trade fair too! People who have collected trade show bags can easily convert them into reusable shopping bags, work totes, gym bags and several other uses. They will spread the word about your company as they utilise your
branded trade show bags everywhere - inadvertently they market your brand. What else do you need for giving a boost to your business?
Best Material for Trade Show Bags
We have written earlier that only reusable trade show bags are better to do their work. Both natural and synthetic materials can be used to make them. But given current global environmental conditions, we do not encourage using synthetic bags. They are not sustainable too! So, only natural material or natural fibre remains on the list. Among lots of natural fibre available in the globe, considering jute as your primary bag- making material would be the best idea. The effectiveness and usability of jute bags are no more unknown to people. They are cost-effective, durable & cheaper than synthetic bags. In terms of reusability, durability and carrying capacity they can even outstand paper bags and cloth bags. Jute fibre comes with the finest insulating and antistatic properties too!
In terms of printing works, Jute bags hold prints and colour very well. The printed brand information on the jute bags goes thoroughly ingrained in people's consciousness with each use. So why not jute bags? You can also go with other forms of jute fabrics like Juco and
Calico.
Where to Source Them?
Does your company still use plastic bags for trade shows? Sounds too mainstream, right? Get ready for a change. Get your custom-made Trade Show Bags from a reputable and well- known manufacturer like Param Jute Products. We sell a range of custom-printed trade show bags in fabrics like Jute, Juco, and Calico. We use the best-in-quality raw materials available to manufacture these bags. We usually provide fully personalised or customised bags in bulk for your brand advertising. Contact us today if you wish to place an order or have any questions. We will surely offer you quality products at feasible pricing.
By

pranabadmin

Sun, 01/22/2023 - 16:56

17
Jute Bags, Plastic Bags, Ocean, Ecosystems