How to use jute bags as an Eco-Friendly approach?
Eco-friendly jute bags to save nature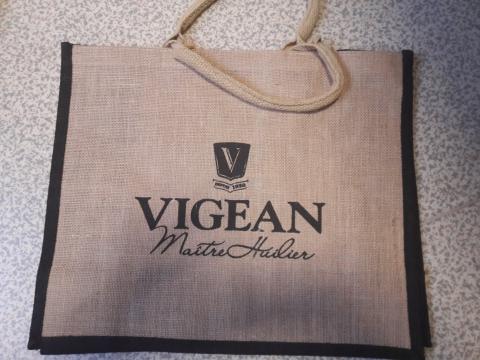 Pollution, Climate-change, Global warming, testing of nuclear bombs and weapons, using chemicals, the spread of smog- This list of harming our environment is endless but it is critical at this juncture for us to realise that this planet is our home, we survive and life because the planet allows us to have habitual and homely surrounding and damaging nature would only result is wipe-out most probably due to the changing global environment. So, it is time that we take another curse to meet our needs and demands in an eco-friendly way and Jute bags allows us this opportunity with various fashionable choices. Read on below to find out how using Jute bags is not only a wise and affordable choice but also how it is an eco-friendly approach and how much we can alter the face of our natural environment for the better by using Jute bags instead of synthetic and plastic ones.
Jute bags are made from the natural fibre of the Jute plants that are grown organically and naturally in suitable geographical locations. Jute plants are also known for taking very less time to grow and ripen which ensures that there is always an abundant supply of jute for making as many bags as demanded by consumers. People from many states and countries are now making a run for Jute bags as it has also some very crucial health benefits that we will take a look at later on.
Jute plants also do not require any kind of extra fertilizers or hardcore chemicals to grow and can easily be grown in any fertile soil with ample amount of water or rainwater. India is one of the countries known for growing and exporting the best quality Jute. We use home grown Jute in all our jute products especially for our range of Jute bags.
You can use Jute bags for as long as you want as the bags are both long-lasting and washable. This attribute of the bags also makes the bags pocket-friendly as well. The bags are already priced very reasonably.
Jute bags are also known for being able to carry heavy weights so you can basically use a jute bag for any purpose like carrying your groceries, your books, or any other heavy item. You can get smaller jute bags from us to carry small items or for your daily use. We also have fashion jute bags which are available in a wide variety of colours and designs. You can easily get matching jute wallets, purses and other fashion bags for your daily use and match the bags with your apparels.
Jute is completely a bio-degradable product so when you use Jute bags you can be sure that you are contributing towards de-polluting the environment on a large scale. Both the manufacture and use of synthetic and plastic bags cause a lot of pollution in the world. Some of the main causes of soil and water pollution are related to the use of plastic bags. Burning of plastic also causes air pollution as harmful gases are emitted. Jute, on the other hand, do not cause any kind of pollution and absolutely eco-friendly.
Another interesting point is that Jute also eases the burden on our natural oil resources especially Petroleum as plastic and poly bags are manufactured using petroleum residues and products. Thus, the manufactured Jute bags are totally organic in nature.
When Jute bags are buried or left to degrade by itself in the open, it serves as a natural fertilizer which enriches the soil quality and helps the soil to become more fertile. Used Jute bags being a natural fertilizer are often used in enriching the soil fertility of jute field itself. So, Jute, in reality, works in a circle and finds its way back into the world as products from the soil again.
Jute is also known for its ability to absorb carbon dioxide and releasing oxygen in a mass quality in the environment. Jute when turned and produced as bags also continues the process as it does not absorb any oxygen from the environment nor do the bags follow any oxidization process.
Jute bags can be manufactured easily by both machines and manually. The manufacturing process of Jute bags do not require any extensive use of polluting machines nor do the process emit any hazardous residues or polluting gasses.
The cost of Jute bags are also lower compared to other synthetic bags. These Jute bags are produced for long term use, unlike plastic bags which are manufactured for one-time use.
Agriculture of Jute for manufacturing jute bags also ensures that a balance is maintained ion the environment where starting from soil fertility to rainfall everything is proper and on time.
Radiate an aura of being Eco-friendly with our stylish jute bags when you go out for shopping or for some other purpose. Create awareness regarding the use of Jute bags an Eco-friendly approach by using the bags.
By

pranabadmin

Wed, 08/12/2020 - 00:04

17
Jute Bags, Plastic Bags, Ocean, Ecosystems