Establish your big brand with our small jute bags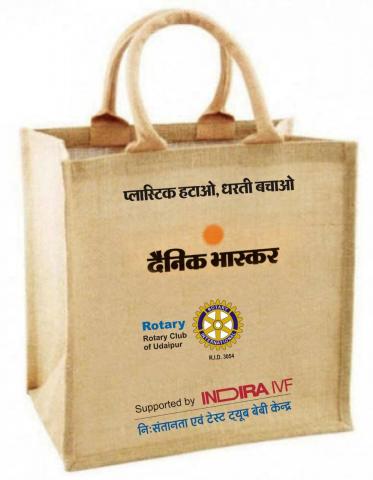 Entrepreneurship is an idea in itself and recently entrepreneurs have been taken in with the idea of establishing a brand with their specific products which will help their business to grow globally in a profitable and recognised manner. If you have been trying to establish your big brand with bags then Jute bags are the perfect choice for you to make your brand grow wings and spread out its reach far and wide. You can establish your big brand with our small Jute bags in an eco-friendly way and if you want to know how then, have a look below at our jute products, jute bags, quality and price related advantages along with other perks.
You already have made a name if your brand is recognised with a simple glance at its logo or the product. So, what do you need to maintain this recognition you have already got from your market and consumers? Well, the answer is quite simple yet can be very elusive at times. All you need to do to ensure that your brand upholds the respect it has in your consumer's hearts is to maintain the quality and the supply of the product with new and interesting designs. And we help you with this exact and crucial part of maintaining your big brand with our small Jute bags.
Our Jute bags are made of the finest quality organic raw materials. All the jute used in the making of bags is grown here under the care of experts who are experienced in both organic and eco-friendly Jute growth. Add a face value to your brand with our first-class Jute Bags.
You can choose to deal with Jute Tote bags, Jute Conference Bags, Jute Promotional Bags, Jute Fashion Bags and more from our range of different varieties of Jute bags. We also make these bags in a smaller size so as to accommodate the needs and requirements of the brand and its consumers.
Quality is the first thing that we guarantee with our small jute bags. We make sure that each jute used in manufacturing our bags are checked and approved by our jute experts after an extensive amount of testing where the density, strength, and the fine stands of jute are examined individually with the help of advanced tools and testing kits. The quality of the raw jute is further enhanced with the help machines and the structuring of the jute in fine threads.
Our bags have a long shelf-life so you can store it at your shops easily. While in use our bags are known to be tough and can bear a long period of wear and tear. You can order our bags in bulk and then take out as required for sale. We also ensure safe storage for your ordered bags with maintained temperature and moisture.
The colours used in our Jute bags are AZO free watercolours. This colour type offers a variety of shades for printing and also ensure that the mixing of the colours is perfect to form a certain design or a pattern mix. The printing is done both by hands and by machines depending on the order placed by your brand. The prints are known for retaining their colour for a long while even after washing the bag repeatedly. The colour palette used is completely safe and free of harmful chemicals.
When you place your order of Jute bags with we not only ensure that you have a continuous supply of the bags to meet up with all the demands and be ever-ready for your clients but we also make sure that your brand evolves when you sign your contract with. We take care of every aspect of building your brand through our small jute bag products.
We make sure to do complete detailed research regarding your brand and its vision. Your previous and on-going marketing strategies are also taken into account while launching our small jute bags in your big brand.
We customise the order of your jute bags placed with us according to your brand image and ideas. You can also promote the environment and climatic awareness through our bio-degradable product. We make sure to put this point through while marketing the small jute bags on behalf of your big brand.
The Jute bags are personalised based on the vision and mission of your brand and the ideas that you pitch in. Our bag designers make sure that only eco-friendly materials are sued while making the jute bags. The designs, patterns, prints are all made in a way so that it remains as the unique feature of the jute bags available with your brand only.
We make sure that you get your supply of ordered jute bags on time and each of the bags is manufactured with extreme care and hygiene. Our prices are really affordable as well although the range varies depending on the type of bag ordered.
By

pranabadmin

Thu, 03/04/2021 - 18:46

17
Jute Bags, Plastic Bags, Ocean, Ecosystems